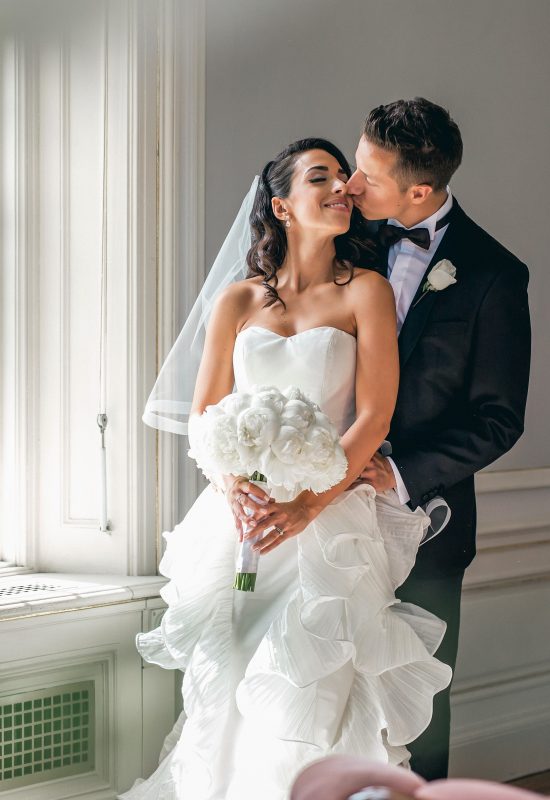 Jem (and her team) are a fabulous beauty artists – my airbrush makeup and glamour waves were absolutely flawless on my wedding day. My face looked (and felt) both natural and glamorous and the makeup and hair held the entire day without touchup. Before booking with Jem, we had a very lengthy phone chat and met for coffee. She was the only wedding decision I made on the spot! I had to search no further after speaking with her. Jem provides every detail, answers every question, and treats her brides with genuine care. Her passion for her work shines. My favorite part about Jem is that she REMEBERS everything. Mention a favorite eyeliner, and she will provide it; mention you want your hair parted on the other side next time, and she does it. On my wedding day, she remembered all my comments so I was able to focus on being pampered and Jem took all my previous direction and executed expertly. Jem is a perfectionist and she will not stop until everything is just right. The trial was a great one-on-one time where we decided on my bridal look; I definitely recommend this. I never felt rushed and by the end, I looked flawless. She asks the right questions and has a keen ability to transform my beauty inspirations (both pictures and verbal instruction) into a reality. On the morning of my wedding, when I was feeling quite anxious and overwhelmed, Jem put her hand on my shoulder and told me to breathe. I was so relieved to have her there to calm me. She was the last person to see me off as my limo arrived – touching up my eyelashes as I walked down the driveway! She goes the extra mile! In addition, Jem is PUNCTUAL. She is never late and responds promptly to all communication, which really eased my stress. She is super professional and flexible/accommodating when needed. If I had to do it all over again, Jem would be the first vendor I hire!
Laura & Tomasz Married July 16, 2016
I'm such a tardy person but I finally came around to being able to thank Jem for making me feel so beautiful on my wedding day. Not only did she make me feel beautiful but my VERY picky mom as well.
I had Jem come back during the day to do a bit of touch ups and my hair again, 100% worth it. I will tell you, the hardest vendor for me to book for my wedding was hair and make up, because you never know until you see what they can offer you. Put your trust in Jem because she really is amazing and such a great person to talk to as well.
Oh and do the Trial! It'll help make sure you get things right, we were debating between red and pink lipstick and we were able to do both so it really helped with the final version!
Charlene & Matt

Married July 9, 2016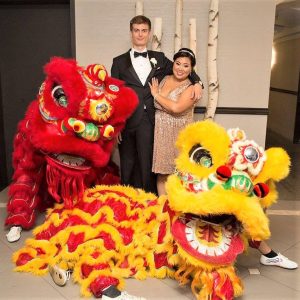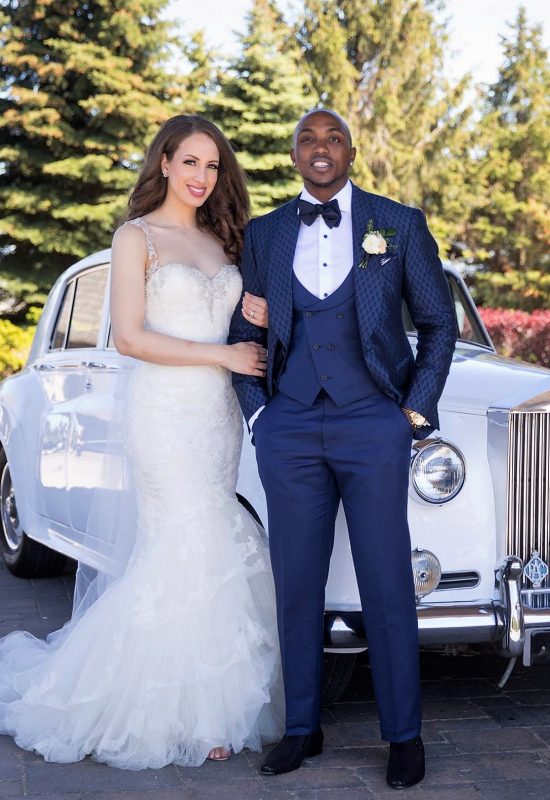 Jem and her team are the best at what they do! I had the pleasure of working with Jem and her team for my June 3, 2017 wedding (hair and make up) and wow, did I look beautiful! Jem was recommended to me by a friend who was in a wedding party who had been previously beautified by her. My friend had previously worked at MAC cosmetics so I looked into her recommendation and took it seriously.
After looking at Jem's impressive portfolio online and asking tons of questions which Jem was great at answering, I ended up booking her 1.5 years before our wedding day! (She's amazing so she gets booked fast!) Jem and I first met in March 2017 for my make up trail for my Bridal Shower. Previous to this, Jem had asked me questions about the look I wanted. After sending her some pictures, she ordered me some custom hair extensions so that I could get the look I wanted. I had some concerns about hair styling given that I have really curly hair and Jem had assured me that it wouldn't be an issue as she's worked with all hair types and ethnicities (which is evident on her portfolio). Needless to say, my hair and make up trail came out perfectly and people at my Bridal Shower couldn't stop commenting on how beautiful I looked.
From my first interactions with Jem, I felt extremely comfortable with her. There's not a lot of people I would trust to style my really curly hair but she did a great job! Jem is knowledgeable, kind, resourceful, friendly and truly cares about perfecting your wedding day look. On the day of the wedding, Carly and Trisha helped Jem out as I was getting make up and hairstyling for my 4 Bridesmaids and myself as well as make up for my aunt and mom. All of the girls were super friendly and fun. It was surprisingly a really calm start to our wedding day. I really liked that Jem made a schedule beforehand of the timing of each person's hair or make up service so that the girls can be ready on time and it takes the stress out of planning for the bride.
I should also add that my sister has super sensitive skin and Jem chose products that would not irritate her. My sister and all of the girls were really happy with their looks!
I highly recommend Jem and her team for your wedding day or special event. Thanks a lot for everything Jem. You are truly the best! Xo
Christina & Ryan

Married June 3, 2017
I could not have been happier with Toronto Bridal Style's services! Jem and her team were fun, professional, and extremely talented. I and my entire bridal party looked flawless (hair and makeup) and felt amazing for the entire day. My friend who has been a bridesmaid like 7 times said it as the best hairstyle she has ever had and I woke up the next day with my updo completely intact. There is no way that I would have felt as amazing as I did on my wedding day without Jem.
Naomi & Steve

Married October 10, 2015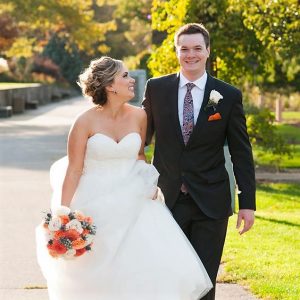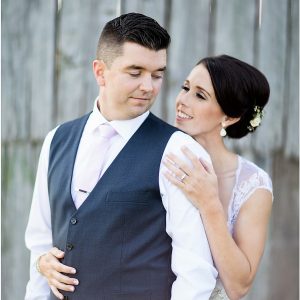 Thank you so much for your help getting ready today. Thank you for always being so good at answering emails and the many makeup-related questions that I had. You have made this whole process stress-free, knowing that we were in such good hands. Thanks for everything you've done!
Kimberly & Jason

Married September 26, 2015
Excellent airbrush makeup that lasted all night! First time ever I didn't have raccoon eye smudging.
Vivian & Lucas

Married August 1, 2015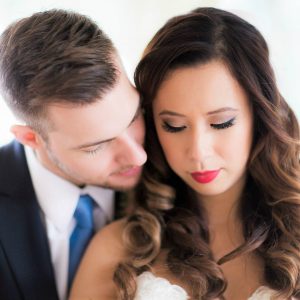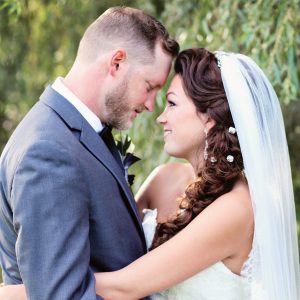 Jem was amazing to work with. From day one and to the wedding day itself, all the crazy emails I sent in between she was professional, patient, understanding, personable, and friendly. I also had the Pleasure of Cheri and Keisha who came to my house for hair and makeup. They were such a pleasure to have and had everyone comfortable and enjoying themselves. Cheri was even able to recreate my hair exactly to the photo I had shown her and I am not easily impressed!
Lacey & Corey

Married September 6, 2014
Working with Jem was a very positive experience. As a bride of afro-Caribbean ancestry, I was very lucky to have found Jem: she was able to meet my unique make-up and hairstyling needs and those of my ethnically diverse bridal party. I would happily recommend her to any would-be bride.
Jeanette & Jon

Married July 26, 2014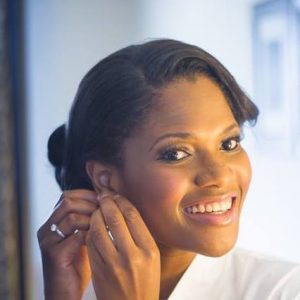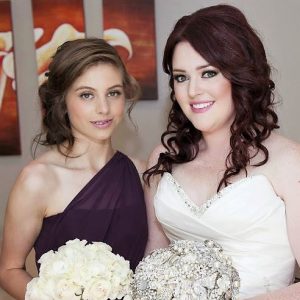 Jem and her assistant (Keisha) were absolutely AMAZING. I was transformed into the most beautiful bride I could possibly be and still felt like myself. Her professionalism, perfection, honesty and great sense of humour make the entire process a fun and memorable one. My bridesmaids were absolutely stunning as well and we received so many compliments throughout the evening. I would definitely use Jem again for ANY occasions and look forward to working with her in the future. Thank you sooo much Jem and Keisha!!
April

Married August 23, 2014
I just want to say a million thank yous for making me feel like a beautiful princess on my wedding day! I cannot say enough on how much I LOVED my hair and makeup!
I received hundreds of compliments from all my family and friends on how they have never seen such a lovely, unique hairstyle! You are the absolute best in the industry and I will always refer you to anyone I know that will be getting married!
Zoryana & Sergiy

Married July 18, 2015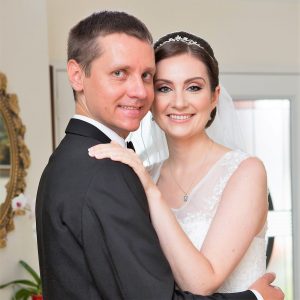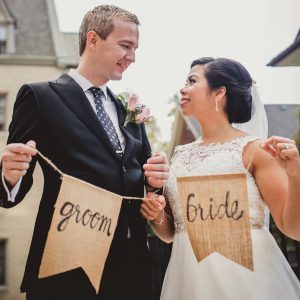 Jem did a phenomenal job with my bridal makeup and hair! Herself and Keisha also made my bridal party look stunning. Thank you both for making us look so beautiful.
Jackie & Rich

Married October 4, 2014
Thank you so much for everything.  Your entire team did a phenomenal job. Thanks again, Jem.  Oh!  I've also passed your information (as well as rave reviews) along to my friend/colleague who's getting married in July. Everyone was AMAZED with how I looked.  Thank you so much!
Melinda & John

Married July 25, 2015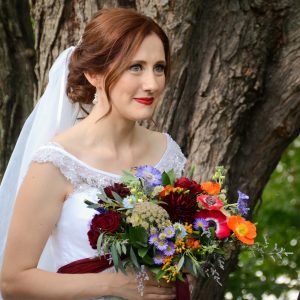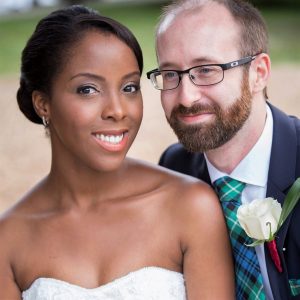 My experience with Jem was amazing, she was comforting and very professional! I do not have a lot of knowledge with makeup but she explained what she was doing and was very patient. She captured my natural beauty and did not make me look like I had a heavy layer of makeup on (my biggest worry) and my neck and face were the same colour (another worry). It all looked amazing (and flawless) on camera! She was quick to reply with her emails and was very understanding making me feel less stressed. Highly recommend!
Elissa & Michael

Married September 11, 2015
She went above and beyond to provide me with all the information I needed when I was 4,000 km away from where my wedding was to take place. Although I was unable (due to time restraints on my part,) to set up a trial, she did a great job attaining the results I desired based on my inspiration photos. I had compliments all night on my hair and makeup, and continue to receive compliments on my photos. She also did a great job on my mother and sister-in-law.
Lexy 

Married May 31, 2013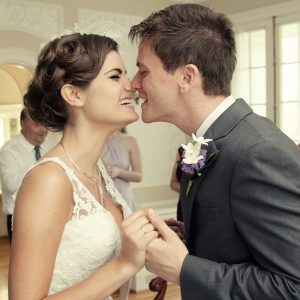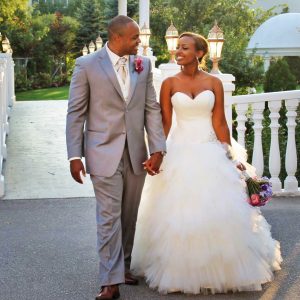 I hired Jem for her make-up services for myself, my bridal party of 6 and mother's of the bride & groom which was one of the best decisions I made! Hiring Jem was easy…her professionalism, attention to detail and exceptional talent displayed during my make-up trial put me at ease and I can truly say she went over and beyond on my wedding day! As an anxious bride I appreciated her punctuality, patience and personable skills.
I would recommend Jem to anyone looking for make-up artist for any occasion! You will not be disappointed!
Senait & Othniel

Married September 16, 2012
Jem was great!! Her professionalism and support was fantastic. I really didn't know what I wanted for my wedding. But she took the time to sit, and listen and ask the right questions. The makeup was flawless and perfect. She met my bridesmaids the day of the wedding and all of them had nothing but compliments. They loved the fact that the makeup felt so light and comfortable. It did not feel or look like it was caked on (trying too much). It was natural and perfect. I would recommend Jem's service to other brides out there!!!!! She was GREAT! I greatly appreciate what she did (made me look like a master piece). I felt totally beautiful with my makeup, and received many compliments throughout day.
Roanna & Neil

Married October 5, 2012